Affiliate Program
MAKE MONEY SHARING
Make money with the ProfitTradingApp Affiliate Program
Get $14 for every referred user that makes a full purchase of the app.
How the Affiliate Program works?
1
Get your own Referral Coupon
You will receive a coupon like this, with a personal code that identifies you as affiliate: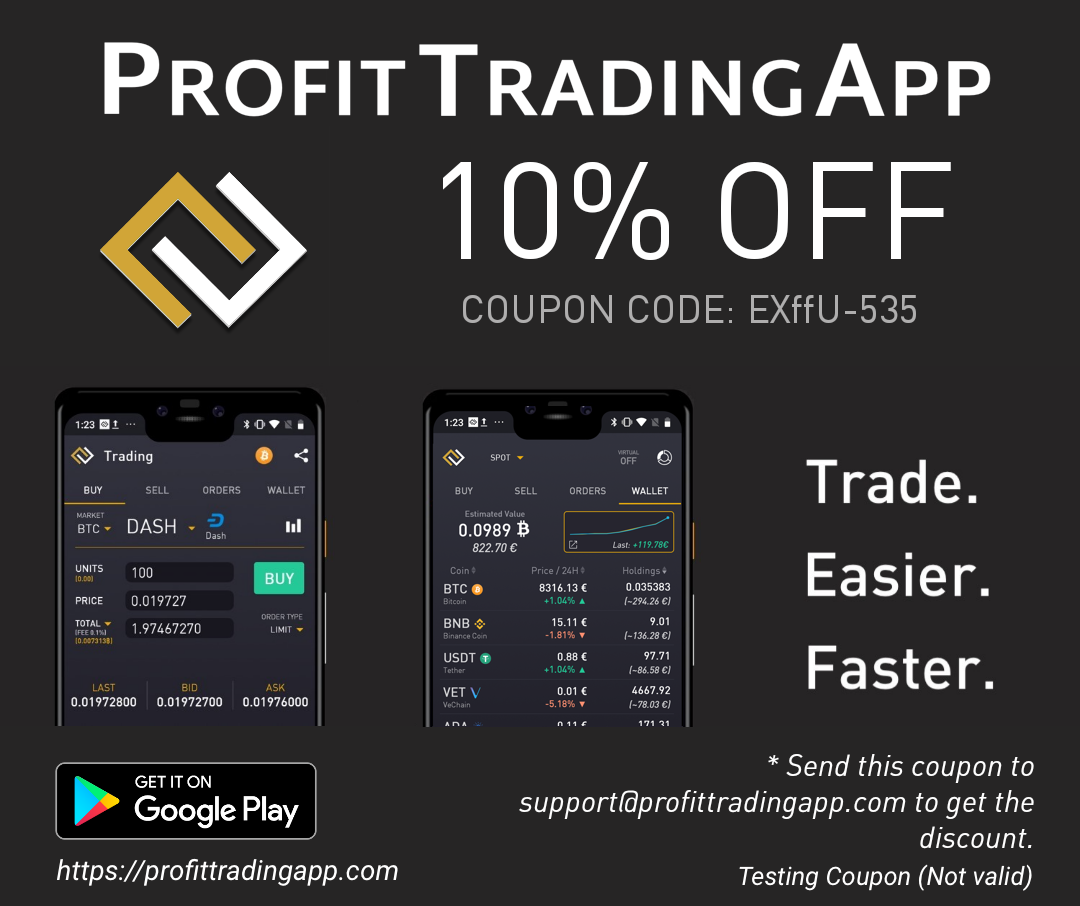 2
Send us your BTC address
Send us your BTC address to info@profittradingapp.com. We will send the payments to this address. Please ensure to double check it before sending, we won't be able to repeat a payment if the provided address is wrong.
3
Share your coupon
Share your coupon where you want, Telegram, Twitter, Facebook, Bitcoin forums, etc. The more people it reaches, the more chances you have to make money.
For every user that makes a full purchase of the premium features using your coupon (TradingBot + Extension Pack1), the following will apply:
You will get paid $14 (payments are done with Bitcoin)

Your referred user will get a 10% discount for Premium Features
Take this opportunity and make easy money with ProfitTradingApp. There is no limit on the money you can make with this promotion.
Contact us at info@profittradingapp.com if you have any further questions.
Download it now
App available for Android devices
The best crypto trading app